It's simple.
we knew that we needed to make a profit to sustain helping others. So we made a company that helped others do the same.
Forward Planning is a social-impact firm that utilizes the past to understand the future through analysis that helps us create a sound strategies for improving the efficiency of companies and neighborhoods.
"Ask more questions"
is the motto that drives us to thoroughly understand a situation before beginning improvement.
Dallas has been our inspiration. Since beginning work with South Dallas community leaders five years ago, our work has transformed from merely collecting data to utilizing the analysis skills of the industry to teach efficient growth.
Now, we offer analyses in both data & situational arenas to help leaders learn from their inefficiencies, further their leadership skills, and define new strategies for greater success. Providing additional management and designs helps our clients link ideas to action. We operationalize, we implement, we execute success for you.
Our team's well-rounded and de-siloed approach to development comes from both the large-spectrum of our cumulative experience and creativity that drives our research and work to unlock potential.our experience traverses national, academic, public and private social-geographies.
All profits aid development in low income neighborhoods through company and non-profit incubation, collaboration facilitation, and leadership development.
currEnt CLIENTS & partners :
Bridge Lacrosse
Green Careers Dallas
Frazier Revitalization
Bertrand Neighborhood Assoication
Dallas Unity Fund
Miles of Freedom
Dallas Innovation Alliance
SMU Hunt Institute
Get Healthy Dallas
Big Tex Farms
Restorative Farms
Bike Friendly South Dallas
Hands of Honey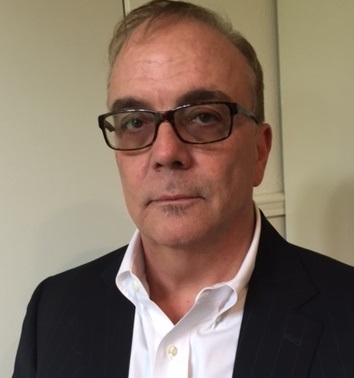 Doric Earle, Principal
Doric (MBA, PhD) has 30 years experience working as an executive for large corporations, creating small companies, and launching new service concepts. He holds a PhD in Public Affairs, with a focus on Urban Planning from the University of Texas at Dallas, where he lectures on Economics of health care. He currently working in economic development and Place-building, focusing on entrepreneurship, through the creating of an incubator for entrepreneurs in the Fair Park Area of Dallas (The District). Working as a strategic planner and economic developer with Forward Planning, he helps clients: individuals, corporations, and municipalities, maximize their innate strengths as well as develop and achieve long and short term goals. He works with Dallas Admissions Consulting as a PhD and Graduate School Adviser and works with clients to create Personal Strategic Plans, focusing on and aligning skills and goals of education and commerce. He also collaborates on the eradication of poverty through the application of technology, with SMU Hunt Institute where he is a Data Fellow. Additionally, Doric has co-created a platform to provide accessible housing to the South Dallas Fair Park area through Dallas Unity Fund, LLC.

Leo Watts, Entrepreneurial Director
Leo is the founder, owner, and lead consultant at Dallas Admissions Consulting. Leo assists with educational and career planning and collaborates with public, private and nonprofit educational agencies on developing immediate impact strategies and long-term positive outcomes.
Leo is a driving force with Dallas Unity Fund and his own development company in creating pathways to economic development and growth through sustainable, incremental development focusing the South Dallas Fair Park area.
He studied philosophy, psychology, and economics at New York University's prestigious Gallatin School and also holds a B.A. from the Interdisciplinary Studies Program at the University of Texas at Dallas. He is an Eagle Scout, avid reader, Spanish speaker, and has visited 21 countries.

 

Duncan Earle, Development Director
With a doctorate in developmental anthropology, Duncan's career has involved research, teaching and direct engagement with international development and indigenous cultures. He has taught developmental theory and practice at both undergraduate and graduate levels (Clark, Vanderbilt, Texas A&M, American University) and researched alternative approaches to tropical region development, environmental protection, and eco-tourism.
Duncan is a Fulbright scholar, and a recipient of Rockefeller Foundation, Melon Foundation, Ford Foundation, HUD and EPA grant support. He has also been associate director of university-based centers, conducted research for the US Census, served as an adviser for NGOs, and spoken about development alternatives to such institutions as the Organization of American States, USAID, and the Ford Foundation. He is an editor for the Library of Congress and a Fellow of the Society for Applied Anthropology. Duncan is helping to grow the green economy.